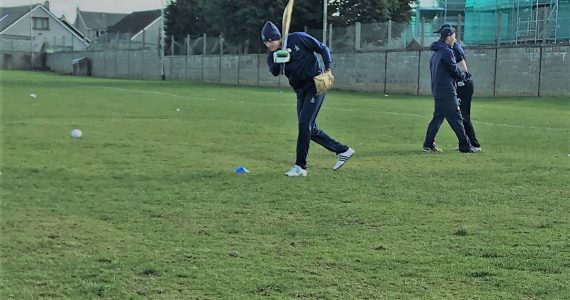 Michael Leask – My Level 3 experience
In 2018 the first ever ECB level 3 coaching course was held in Scotland. The course was spaced across the country with the half the modules being delivered in Edinburgh throughout the winter before finishing in Dundee for the second half of the course. It was an excellent course and very well run. This was evident by the fact there were 4 players with international experience on the course; Kevin O'Brien (Ireland), Craig Wallace, Scott Cameron and myself (Scotland). There were also some international coaches there with the Dutch national women's head coach and assistant coach attending. This was alongside with a host of other passionate local coaches. It was brilliant to be able to talk cricket from a coaching point of view with so many different people who all had so many different views on coaching.
The first part of the course was all about skill development, focusing on fielding, batting, bowling (both spin and seam), along with a book club and strength and condition. During this section some brilliant coaches from all over England came to give detailed insight on their specialist areas. Former England test batter, Mark Ramprakash did the batting, with Charlie Freeston, who is Hampshire County Cricket Club's bowling coach, overseeing the bowling. It was really exciting to be able to pick both their brains about certain things and get into real details about the game.
I really found the seam bowling with Charlie very informative and a real eye opener about different drills that are available to help. Even just basics of seam presentation work was superb.
The book club was also quite an entertaining section of this week as thankfully were all trying to be coaches not actors. Within the book club each group was given a different book, including books like, "Bounce" and "Inner game of tennis". Groups would then take it in turn to portray the message from the books back to the rest of the team. It was a really different and interesting way to go about learning, and one of the highlights of the course.
From there we were sent back to our clubs to do the coaching side of things with our team/individual player. For this we had to write coaching programmes for both team and individual players. This bit really made me think about how to try and get the best out of the player and gave me a different way of thinking about cricket rather than my own game. Over the course of the season I saw great improvements within the player, not only with his ability to bowl spin, but also his tactical ability. During this period we had to be assessed on our coaching by a mentor, which thankfully went quite successfully.
The second section of the course was more about coaching styles, touching on areas like – how to extract information from players and observing/evaluating other coaches to discuss the differences. I found this section very useful as it made me realise that there are so many different styles of coaching and saw them being put into action. Some were very hands on and direct in asking questions straight of the bat (no pun intended), some take their time and watch the skill before engaging with the player, some would just be very quick to point out certain things with players and some would wait till the players has made that mistake a few times then question them as to why it has happened so they can self-learn. It was a great insight into all the ways to approach a situation. I also found out quickly that you will not always get the answer from players that you expect. It can be totally different than the one you are expecting to hear, and you need to be on your toes.
I am hoping to use the knowledge I have gained within this level 3 course to not only expand my own coaching style and abilities, but also to help my own game. Being able to reflect better and think differently about the game has been a real addition to my all-round cricket.
I would highly recommend any aspiring coaches to work towards getting on this course.