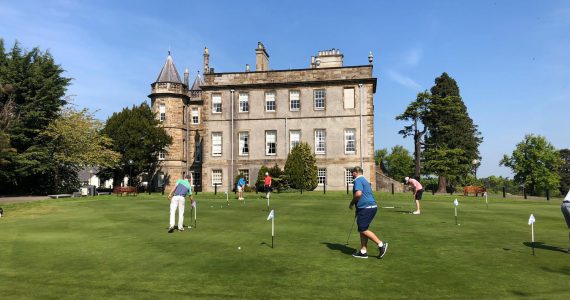 Golf Day 2019
On a glorious May morning 11 teams assembled to enjoy and support the Scottish Cricketers Associations first annual golf day at Dalmahoy Golf and Country Club, in support of the Brain Tumour Charity. The teams were descended from all over the country, with people and businesses not only wanting to show their support for professional and international cricketers in Scotland, but also having to have an opportunity to play with them and hear their stories.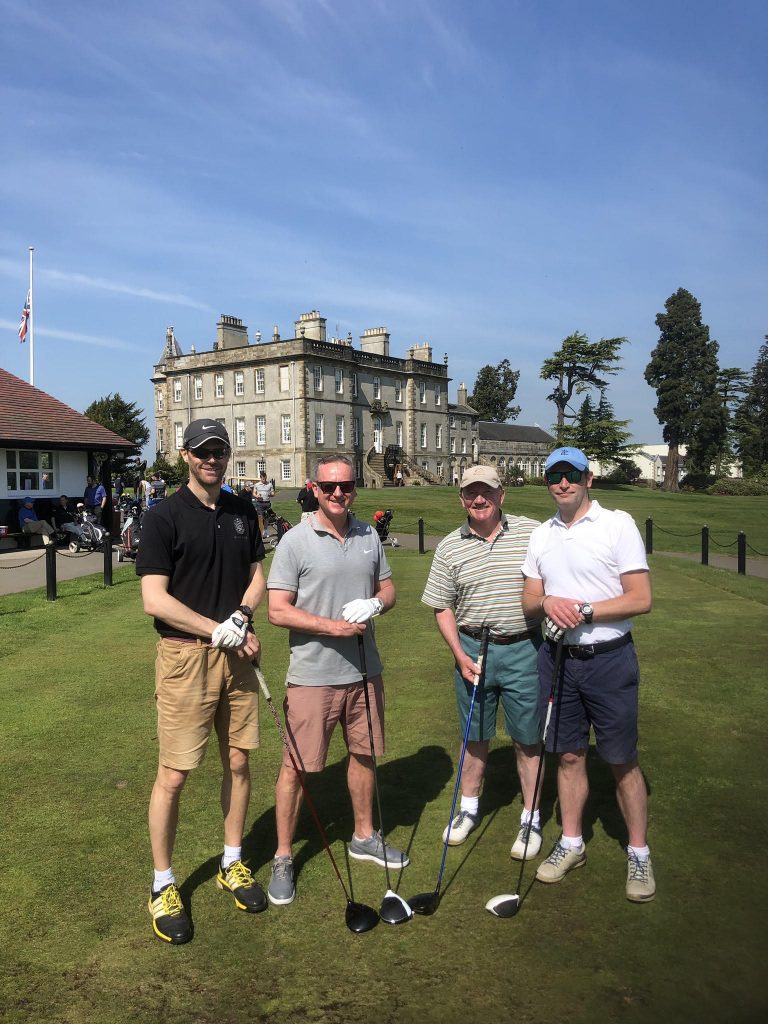 With the course in great condition scoring on a The Dalmahoy East course was good and two teams managed to amass an impressive total of 92 stableford points. This lead to a recount for the score on the back nice leading to the victory for Jamie Kerr's team from Ben Property.
The other on course prize winners were:
Nearest hole 4th – David Flint (Balfour & Manson)
Nearest hole 16th – Bryn Lockie (Ben Property)
Longest Drive 15th – Michael Leask (SCA) an astonishing drive roughly 370 yards! 
Our thanks go to Kyle Coetzer (Cricket Scotland Captain) and Mark Bennett (Scotland rugby Internationalist) who held an amusing and interesting question and answer chat, with topics ranging from career highlights to favourite dressing room pranks.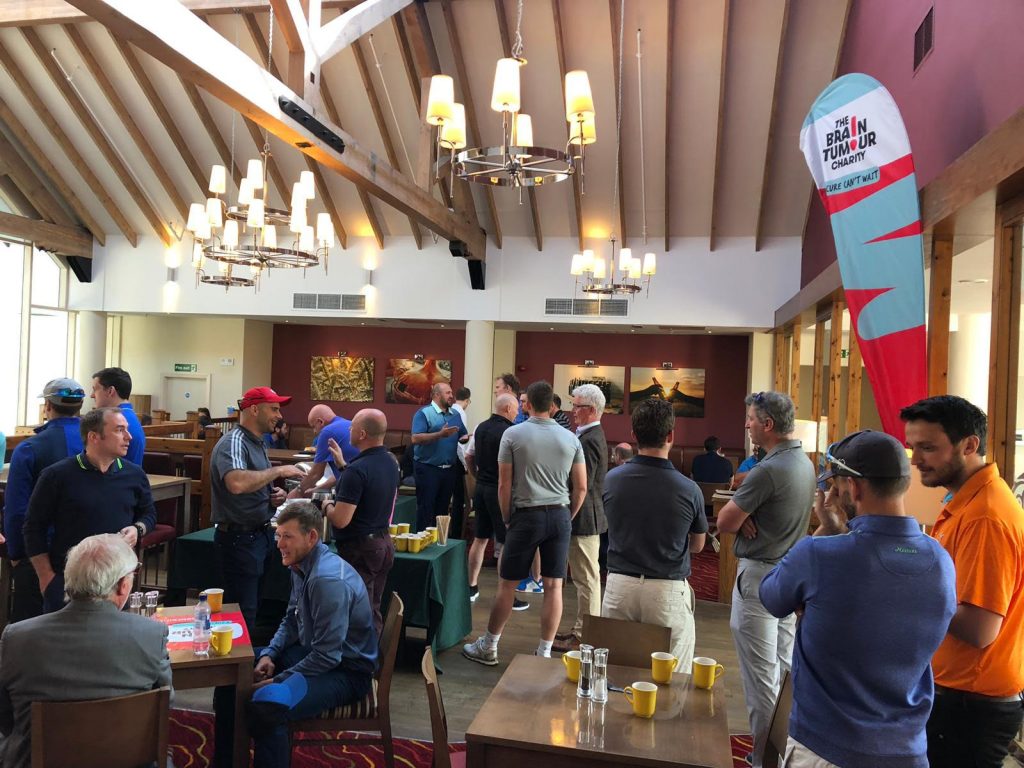 We were honoured to have Iain McLean along to tell his story and raise awareness of the great work the Brain Tumour Charity does. The support and generosity shown in various fund-raising activities and charity auction to help raise funds for the Brain Tumour Charity was terrific and we thank everyone who donated.
We would also like to thank all the teams joining us and contributing to making it such a successful and enjoyable day, as well as for their continued support. We looking forward to making this an annual event and to making it bigger and better event next year.
Teams
Gen!us Brewing
Balfour & Mason
Cricket Scotland
Ben Property
Virtuo Wealth
Shebeen
Tilney
All Sport Insurance
Barclays
Prosperity Financial
Edmundson Electrical Ltd