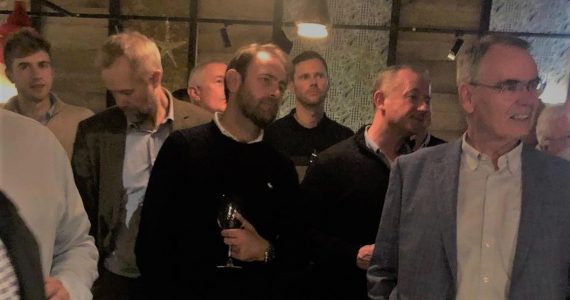 An evening celebrating Scottish Cricketers
A gathering of Scottish cricket's finest took place on Friday 8th November when the SCA hosted a drinks reception in Edinburgh hotspot, the Refinery. The reception was a celebration for Scottish cricketers past and present, and the event was the first of its kind since the formation of the Scottish cricketer's association in 2017. It was no coincidence that the venue used was arranged through an ex Scotland international, Sean Weeraratna. This in itself is one of many of the reasons why connecting old colleagues and team mates can be so valuable. All who attended had pulled on a national shirt at some stage in their cricketing career, with most having since moved on into different walks of life. Despite having spent so much time together wearing the thistle over the years, most attending had not seen each other for years, or even since the last day they crossed the boundary rope leaving an international cricket field. Despite this, the stories and and tales reminiscing about the past flowed as if everyone had just played a game together at the weekend. The power of sport was evidently on show; It was clear to see that the passion for Scottish cricket had not diminished with there being a real buzz in the room with the current national team having recently qualified for the 2020 T20 world cup in Australia.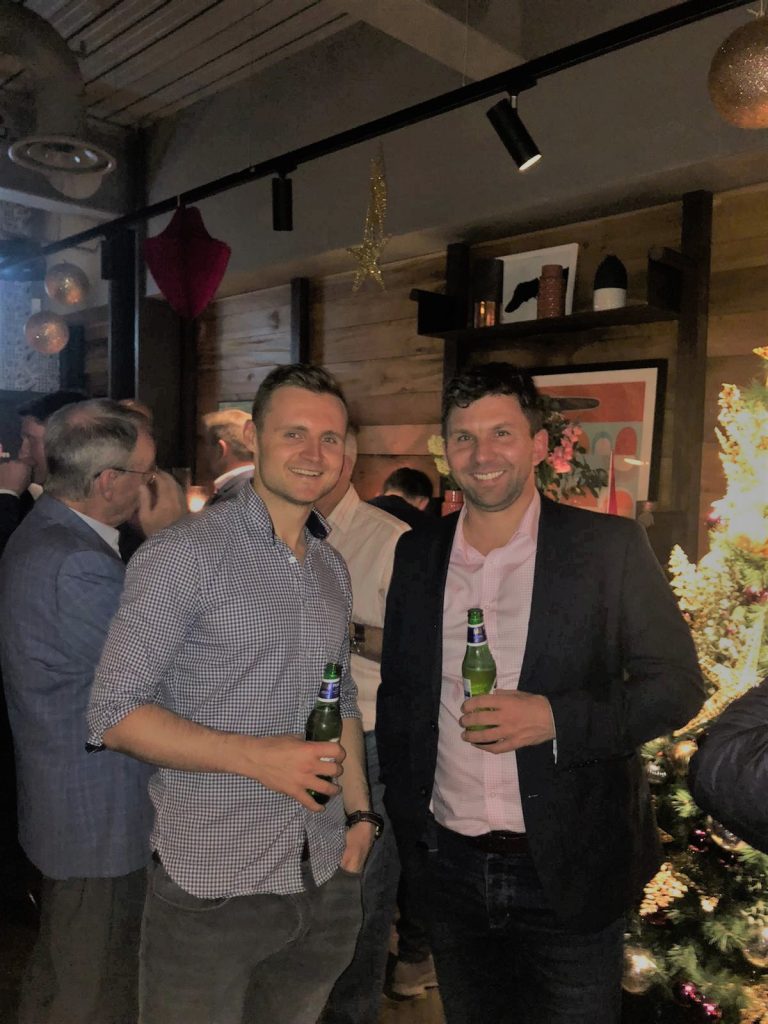 One obvious challenge any athlete will eventually face is bridging the gap between performance sport and a working life. However a lesser known challenge is retired players being able to stay connected with a game that they are passionate about once they have transitioned into working life. Opening up these links between the current and ex-players will hopefully open many doors of support for both parties and most importantly bring the Scotland international cricket family back in touch with each other. The evening was certainly a success and one which the SCA will be looking to build on in the coming months and years.
Since being formed, the SCA felt it was important to find a way to reconnect with ex-players who have been on the same journey the current players are now travelling. Without even trying conversations started naturally between people from different eras with a common interest in the game as they seamlessly started to engage in sharing learnings from on and off the field. This was an encouraging sight and one which will hopefully forester more regular events.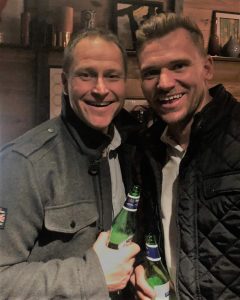 If you are an ex player or know of an ex Scotland player and would like to get to know more about or help and support the Scottish Cricketers Association, please have a look at our the website www.scottishca.co.uk or get in touch with the SCA president Alasdair Evans by email on a.evans@scottishca.co.uk.