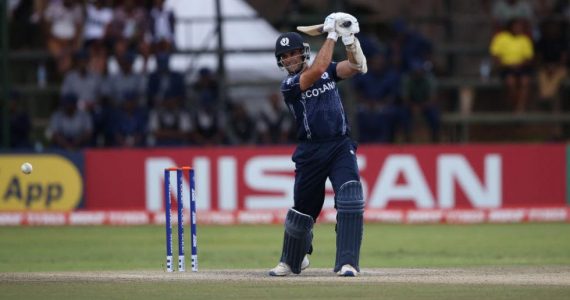 Captain Coetzer: SCA Personality of the Year 2019
On Friday 7th February Cricket Scotland held their second annual awards dinner in Edinburgh, celebrating cricket achievements across Scotland in 2019. On that evening the Scottish Cricketers Association "Personality of the Year" award was awarded to men's captain Kyle Coetzer.
This award was created, in 2017, to recognise not only someone's contribution to cricket in Scotland on and off the field, but also to mark their contribution to their life, personal development and career outside of the game.
 
In 2019 Kyle had another outstanding year for Scotland with the bat. He was the leading run scorer in ODIs with 491 runs at an average of 44.64. In addition he added another 351 runs T20I at a strike rate of 125.36.
This lead to him being the leading runs scorer for Scotland in 2019 with 842 and this propelled him to winning the ICC Associate Player of the Year.
Off the field Kyle put in endless hours of work, working hard to develop himself as a coach. In November last year he graduated from his ECB level 4 coaching award. This is the highest level of coaching qualifications that can be achieved. It has required 3 years of hard work and dedication to his own development while continuing to perform and excel on the field for his country.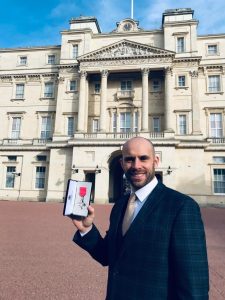 His contribution to cricket in Scotland is unparalleled over a prolonged period of time. The time he has put in to moving the game forward and pioneering the success of the game in Scotland has been recognised across the country. At the end of last year it was announced that he would be receiving an MBE for services to cricket, and had the pleasure of receiving his medal from Prince Charles at Buckingham Palace.
Featured Image Credit – Wisden