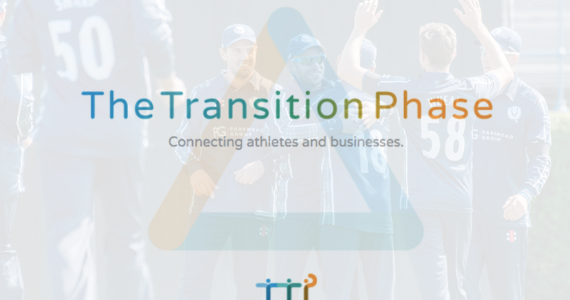 The Transition Phase Offical Partnership
The SCA is delighted to announce that we have formed an official partnership with The Transition Phase, an organisation which specialises in connecting athletes and businesses. The Transition Phase is an early careers programme that supports athletes from an elite sporting background. They offer expert careers guidance that will help show athletes how their skills can be successfully used in a professional environment.
This partnership is in place to help support our members in developing careers during and after they finish playing. It will give them a vital support network that is specifically focused on current and ex professional athletes.
SCA President Ally Evans says "balancing sporting life and life away from sport is one of the biggest challenges that faces any cricketer, and it can be a daunting subject for them to approach. This is especially the case for international cricketers in Scotland. I am delighted therefore that we are able to partner up with The Transition Phase to help our players not only balance their cricket careers with other opportunities and responsibilities while playing, but also help them move into life after cricket when that time comes."
The Transition Phase also commented to say that "we are excited to support the SCA as an official partner. We share the same ambition of putting the athlete at the heart of everything we do to support their career beyond sport. The partnership will allow us to work closely with the players with their dual-career lifestyles, helping them fully prepare for career transition, provide career wellbeing and financial planning support as well as giving the athletes access to our extensive network of mentors, career coaches and business leaders."
We are thrilled to be working with Transition Phase and cannot wait to see how this partnership develops.